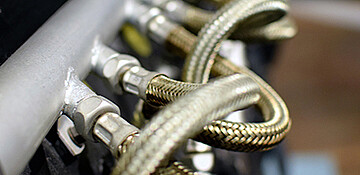 Manufacturing machines for hose
or cable production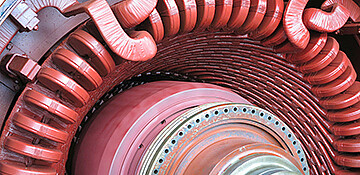 Production machines for power engineering or electrical engineering
For its hose manufacturing, we supply many necessary components to build complete production lines, such as braiding or spiraling machines, caterpilars, coolers, let off and take up stands, winding, wrap and unwrap units easily from one source. Just ask without obligation.
Our powerful winding machines of the latest generation for the assembly of wire or yarn bobbinen are an important quality requirement for the production of high pressure hoses, such as those in the automotive industry, are used in the primary industry or in transport. We offer short lead times and high quality support around the delivered products. A guaranteed right investment in the future for you!
For their electric motor construction, we can provide them to their operating conditions tailored taping solutions for the isolation of form or flat coils and bars or other objects can be taped, for flexible use in their production relatively quickly
The most efficient and thus early amortisable investment decision is the use of automatic taping robots eg for their coil production, produced and technically supported by the company PNS SONDERMASCHINEN GmbH.
Satisfied customers worldwide confirm this correct course.
We are happy to send you an offer at short notice and without obligation.
Just ask without obligation: Tel. +49 (0)30 47 48 58 08 or by E-Mail: info(at)pns-gmbh.de